LEGACYS [ICT]
LEGACYS is gespecialiseerd in het ICT legacy vraagstuk: de zeer complexe problematiek van verouderde ICT systemen die een operationeel risico vormen en een remmende werking hebben op de groei en ontwikkeling van de organisatie. Deze problematiek is onderkend. Afgelopen jaar heeft er een verkenning plaats gevonden, geïnitieerd door de Dutch Digital Delta. De ca. 100 organisaties, publiek en privaat, uit de triple helix (IT-gebruikers, IT-dienstverleners en Wetenschap) zijn hierin tot de conclusie gekomen dat voor dit vraagstuk behoefte is aan intensieve samenwerking in een formeel netwerk.
LEGACYS heeft van het Ministerie van Economische Zaken de opdracht gekregen om dit netwerk, de Legacy Coalitie, op te zetten en te faciliteren.

LEGACYS: spil binnen het netwerk
Het verantwoord uitfaseren van deze zeer specifieke ICT legacy systemen ……LEGACYS heeft daarvoor moderne en unieke rationalisatie concepten ontwikkeld voor deze complexe en bedrijfskritische systemen. LEGACYS is daarmee de spil binnen het netwerk van legacy specialisten en ICT partners. Met georganiseerde kennis, passie, doortastendheid en professionaliteit worden legacy systemen gecontroleerd en verantwoord getransformeerd naar een modern applicatielandschap.
Concrete diensten en producten
LEGACYS biedt bedrijven een aantal diensten en producten aan:
LEGACYS consultancy: Strategsich advies, opstellen business case en inrichting opdrachtgeverschap bij complexe legacy uitfaseringsvraagstukken.
LEGACYS rationalisatie: ontwerpt, ontwikkelt en implementeert nieuw applicatielandschap ter vervanging van uitgefaseerde legacy omgeving
LEGACYS projecten: gestandaardiseerde en voorspelbare uitfasering en rationalisatieprojecten; projectleiding en uitvoering
LEGACYS skills en sourcing: leveren van tijdelijke of structurele legacy capaciteit.
Meer informatie?
Neem voor meer informatie over LEGACYS contact op met Chris Hazenberg: E chris.hazenberg@LEGACYS.nl of bezoek www.LEGACYS.nl
Just take a look at your bank account balance on your smartphone or arrange an airline ticket using your laptop. Hardly anyone realizes that behind these modern interfaces over 30 years old computer systems do the actual processing. These so called legacy systems, information systems based on outdated architectures, are deeply embedded in our digital society. The fact that these systems are still there is not weird. These systems are reliable and do exactly what they have to do. Over timen, they are embedded in a complex network of systems, with new functionality and on the outside user-friendly user interfaces.
These legacy systems pose a significant risk. Both operationally and strategically. The knowledge of these systems is hardly available and is gone for sure over a number of years. It causes an increasing risk of disasters with significant operational impact. In addition, these systems would hinder the development and growth. The current business requires flexible and agile information systems. Systems that are able to respond quickly on changing market demands and circumstances. By definition, not the way legacy systems act.
The business tries to get rid of these systems for years. However, Up till now, not very successful due to a lack of knowledge of these systems, high costs and operational risks.
Tackling this very specific and complex IT legacy problems...... LAGACYS has developed modern and unique rationalization concepts for this complex and mission-critical systems. Legacys is the hub of the network of legacy IT specialists and partners. With knowledge, passion, efficiency and professionalism legacy systems will be transformed into a modern application landscape.

Services and products
Legacys offers a number of services and products:
• Legacys consultancy: Strategic advice, preparing business case and organizational support in this complex legacy business
• Legacys rationalization: designs, develops and implements new application landscape to replace phased-out legacy environment
• Legacys projects: standardized and predictable phase and rationalization projects; project management and implementation
• Legacys skills and sourcing: availability of temporary or structural legacy capacity.
More information?
For more information about Legacys contact Chris Hazenberg E chris.hazenberg@LEGACYS.nl or visit www.LEGACYS.nl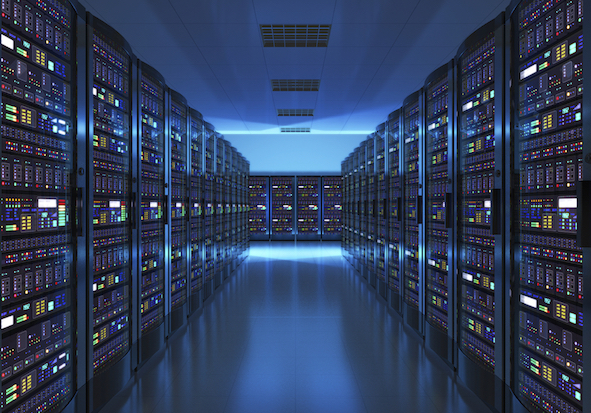 Ga hier terug naar de website van 15KM
---