Rooms With A View [Energy & Circular Economy]
Wonen en werken zonder de omgeving te belasten: dat is het zeer bijzondere idee achter Rooms With A View. Het bedrijf ontwikkelt duurzame, innovatieve, modulaire, verplaatsbare en volledig zelfvoorzienende woning en/of werkruimte.
De doelstellingen daarbij zijn:
Samenvoegen van de meest intelligente en innovatieve technieken op gebied van duurzaamheid en energiegebruik
Het ontwerpen en ontwikkelen van een hoogwaardige, modulaire en verplaatsbare woon- en/of werkunit
De woning en/of werkruimte is losgekoppeld van de nutsvoorzieningen én de grond onder de woning/werkruimte. Dit ontwerp heeft bouwers en installateurs geïnspireerd om na te denken over compacte, modulaire en verplaatsbare systemen.
Dit concept is bij uitstek geschikt voor locaties waar de natuur op de eerste plaats staat, maar waar recreatie nodig is om het business model van de natuurbeheerder of natuureigenaar sluitend te maken. Doordat de woningen zelfvoorzienend zijn en geen water en energieaansluitingen nodig hebben, ontstaan nieuwe mogelijkheden op het grensvlak van natuurbeheer en de recreatieve markt; ook in de vorm van een strandwoning. Het concept genereert zo nieuwe inkomstenstromen en zorgt tegelijk voor een unieke beleving voor de recreant. Daarmee ontstaat een win-winsituatie.
Daarnaast is dit concept toe te passen in nieuwe woonwijken waar de woningen zo zelfvoorzienend mogelijk moeten zijn.
Tevens is het concept ook uit te voeren als werkruimte (kantoor).

Core
Het unieke karakter van Rooms With A View wordt bepaald door de technische kern (Core) van de woning bestaand uit een samenspel van innovatieve technieken dat het mogelijk maakt dat deze woning 100% zelfvoorzienend is. Het technisch geheel bestaat uit diverse apparatuur die stuk voor stuk aan de hoogste duurzaamheidseisen voldoet. Deze kern is ook los verkrijgbaar!
100% durable and reusable
A home and / or workspace that is disconnected from the utilities and the ground under the building. This design has inspired builders and engineers to think about compact, modular and portable systems. Applicable on new forms of (recreational) property and workspaces.

The concept of Rooms With A View was developed according to the principle of the 'circular economy'. Chris de Vilder: "We are building a re-mountable' building, both in terms of architectural details as regard to the installations. Particularly the latter is a challenge. The required self-sustaining character of the home forces us to think about what nature can provide us, and to what extent we return waste products. " The ecological and energetic systems, such as water filtration, biofuels and renewable energy sources can be used as circular systems. Water, for example, is repeatedly brought back into the system through different filter systems.

Live and work without burdening the environment: this is the very special idea behind Rooms With A View. The home and / or work area is disconnected from public utilities and the ground beneath it. Therefore ideally suited for locations where nature comes first, but where recreation is required to make the business model of the environmental management or land owner a sustainable one.

Core
The unique character of Rooms With A View is determined by the technical core of the house consisting a combination of innovative techniques that makes it possible that this type of housing is 100% self-sufficient. The technical core consists of various devices, each of which meet the highest standards of sustainability.
Meer informatie? More information?
Zie voor meer informatie hier de website van Rooms With A View, facebook of neem contact op met ondernemer Chris de Vilder: E Info@rwav.eu
See here for more information (NL/EN) about Rooms With A View or E Info@rwav.eu | T +31 (0)30 2200675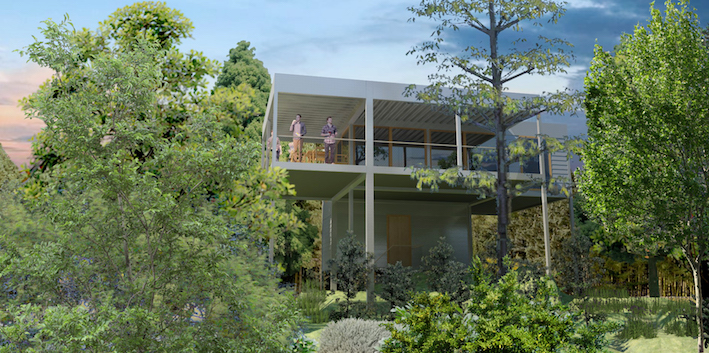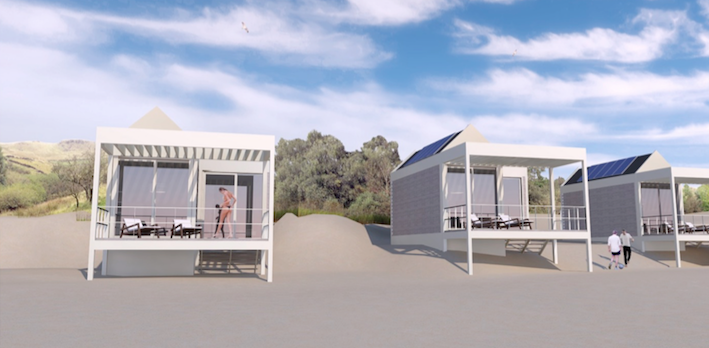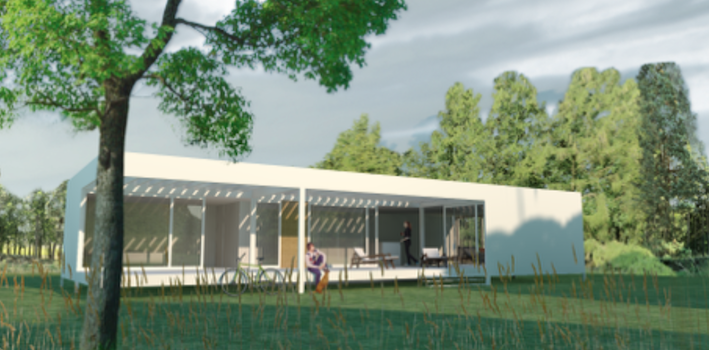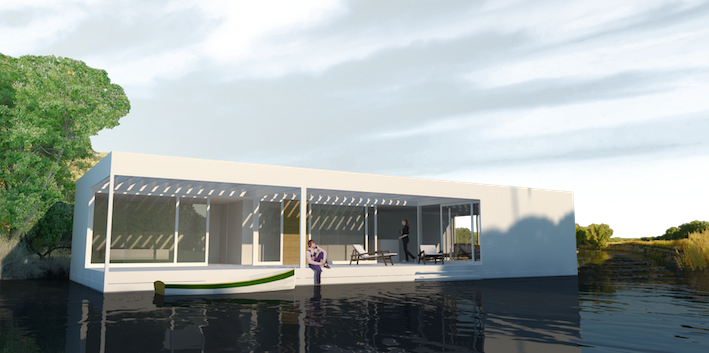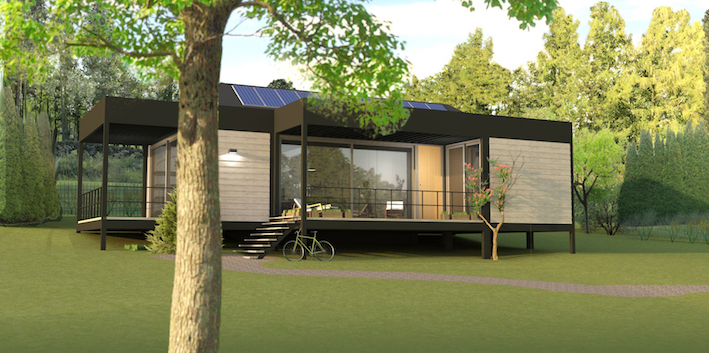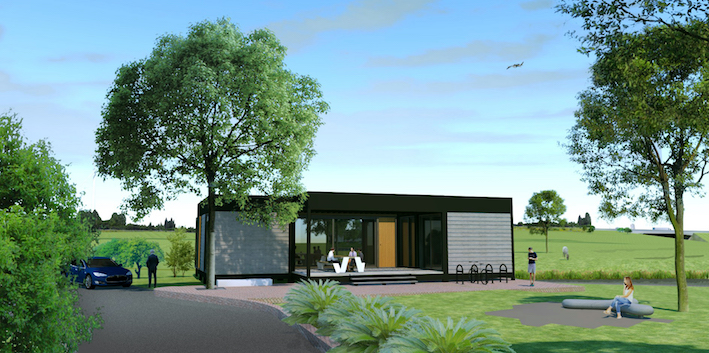 Ga hier terug naar de website van 15KM
---