TrunkMate™ [Automotive]
TrunkMate™ biedt een eenvoudige, innovatieve en effectieve oplossing voor de problemen rond het transporteren van spullen in de kofferbak van de auto. Het unieke systeem zorgt ervoor dat we slim de kofferbak van de auto kunnen ordenen. TrunkMate™, een duurzaam product dat wordt gemaakt van recyclebaar materiaal, verhoogt de veiligheid en het comfort voor bestuurder en passagiers. De productie van de containers is snel, laag in kosten en in energieverbruik. TrunkMate™ is niet alleen een nieuwe technologie, maar ook een nieuwe aanpak van het organiseren van goederen in onze auto.

TrunkMate™ en 15KM
Het nieuwe product TrunkMate™ wordt in Nederland ontwikkeld door twee Russische ondernemers. Zij hebben bij de opzet van hun beoogde bedrijf voor 15KM gekozen vanwege onze kennis, ondernemerschap en de ervaring met start-ups. Met 15KM streeft TrunkMate™ ernaar marktleider te zijn wat betreft innovatieve auto-accessoires.
15KM heeft de gehele start-up aanvraagprocedure van TrunkMate™ bij IND en RVO begeleid, inclusief het organiseren van marktonderzoek (door onze partner Direct Research) en het opstellen van het vereiste stappenplan. Na de verkregen verblijfsvergunning (november 2016) ondersteunt 15KM als facilitator TrunkMate in Nederland bij de verdere product en business development en de start van hun verschillende bedrijfsaciviteiten in Nederland.

TrunkMate™ Interlocking technology offers an elegant, innovative and effective solution to all problems with transportation and handling of cargo in car trunk. TrunkMate™ is an unique innovative interlocking technology and the easiest way to organize any cargo and make the best use of storage space in the back of the car. The TrunkMate™ concept is unique in the car accessories market.

It's a long life, durable product produced from renewable/re-usable sustainable materials. At the same time all materials have noise and vibration damping characteristics to reduce clattering in the back of the car. The TrunkMate™ increases the safety and comfort for the passengers and the driver. The production of the containers is fast, cost and energy effective. TrunkMate™ is not only a new technology, it is also a new approach to organize car trunk space that helps you enjoy uncluttered car, transport any cargo safely and noiselessly. Later on we will show here a artist's impression of the product.

TrunkMate™ and 15KM
The TrunkMate™ board (from Russia) has started working with 15KM, that brings in their expertise, entrepreneurial experience and knowledge of start-up environment. Together with 15KM, TrunkMate™ strives to become a leader in car accessories innovations market and offer a better way to handle your car storage space.

TrunkMate™ had chosen 15KM as Dutch facilitator (see here) to start an innovative business (as start-up) in the Netherlands: 'When we approached 15KM we were pleasantly impressed by their professionalism. As facilitator 15KM has a strong well-balanced team that provides customized support for domestic and international entrepreneurs. Since the very beginning we felt welcome; all our questions have been answered promptly, all our requests have been met. Starting a project in another country can be very stressful but the 15KM team has guided us through the application and startup process, skillfully dealing with our needs.'
See here for more information about the support of 15KM.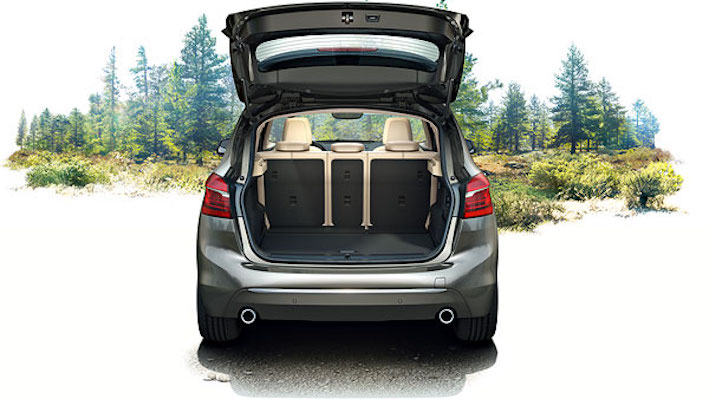 Ga hier terug naar de website van 15KM
See here the English page
---